Buying creative candle make Christmas gifts for employees is a wonderful way to show your appreciation and create a festive atmosphere during the Christmas season.
Once your employees have received the packages, encourage them to make their own candles. Perhaps you could even hold a contest that rewards the most creative candle designs.
YouWish as a Christmas gift partner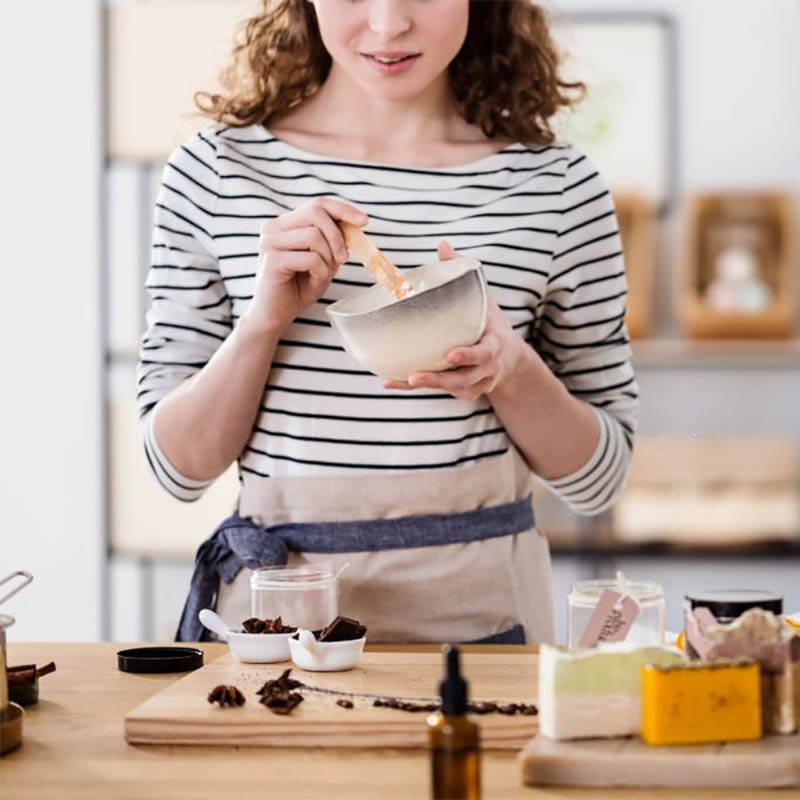 YouWish was founded 13 years ago by a true soap and candle maker.
Out of passion has grown a company that has customers throughout Europe. YouWish has the largest collection of fragrance oils for soap and candles in the Netherlands: more than 350 fragrance oils.
Giving creative candle-making Christmas gifts to your employees is not only a thoughtful gift, but it can also promote team spirit and spark your employees' creativity. It is a great way to express your gratitude for their efforts and contribute to the festive atmosphere during the Christmas season.
YouWish has been making Christmas gifts for small and large companies for many years. We can provide standard packages as well as custom-made Christmas packages. For example, we handled the Christmas hampers for Rabobank.
---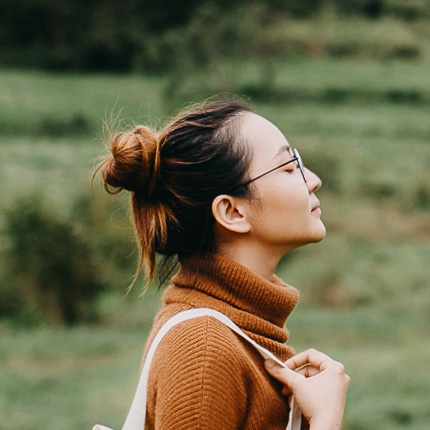 "Creativity is the power that allows us to see the world with new eyes, to discover possibilities where others see obstacles, and to create our own unique path in a world full of patterns."

– Anna Wong, Designer at Rabobank
---
DIY candle making Christmas package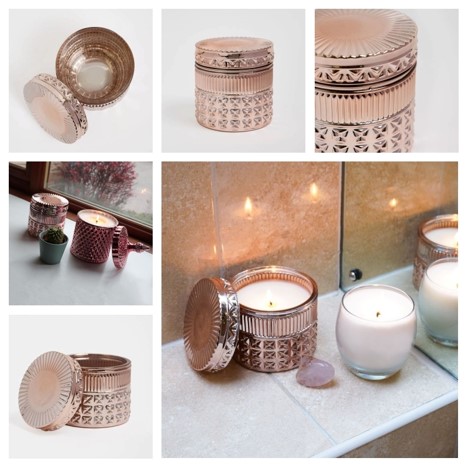 We have a sample package that can be used to make a very nice candle.
Glass
This 40cl pink gold candle glass is decorated with a beautiful diamond pattern and a unique glossy finish. The glass has a matching decorative lid that gives a super stylistic finish. This glass fits about 320 grams of wax.
Run out of candle? Reuse the glass and then store your jewelry, candy or other pretty things in it!
Fragrances
Cranberry Fig: A delicious fragrance for the cold winter months. The notes include cranberry, fig, blood orange and pink grapefruit.
Rose Gold: You will enjoy the sweet and soft blend of coconut, candy apple, raspberry, red currant, tulip, freesia, heliotrope, rose, cashmere musk, vanilla and amber.
Kaarsen Was
KeraSoy Container 4130 is a candle wax developed specifically for making container candles. It is suitable to be further blended with wonderful fragrance oils. KeraSoy Container candle wax is biodegradable and vegan. No animal products are used and no animal testing was done in production. This wax melts quickly and can be poured easily.
Candle Christmas gifts examples
Here we have a number of packages that can be ordered right away: