INSTRUCTIONS

STEP 1: PREPARATION

Use a scale to weigh 185 grams for 1 candle glass. Place the wick glue dot at the bottom of the metal base of your wick. Stick the wick to the bottom of the candle glass, making sure it is centered.

STEP 2: MELTING

Pour water into a double boiler or pan until it is about half full and bring to a boil. Then place a bowl for the wax in the pan of water and keep it on low heat. Pour your weighed wax into the bowl and let it melt, stirring frequently.
You can also use a microwave to melt the wax. Heat the wax for 30 seconds in a microwave-approved bowl, then stir. Repeat until the desired temperature is reached.
When the melted wax has reached a temperature of 70 °C, remove the bowl from the pan/microwave.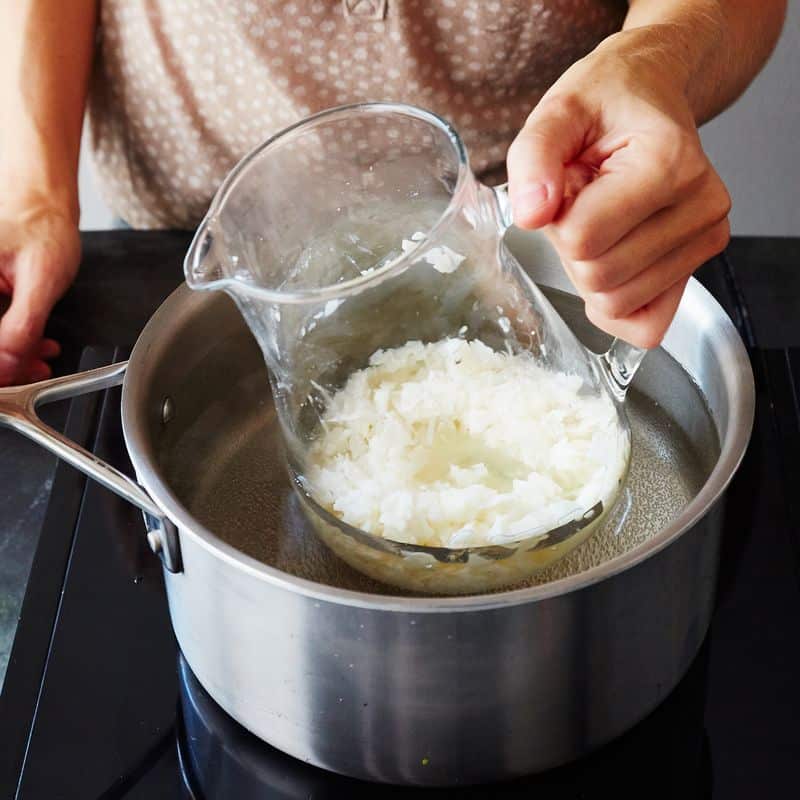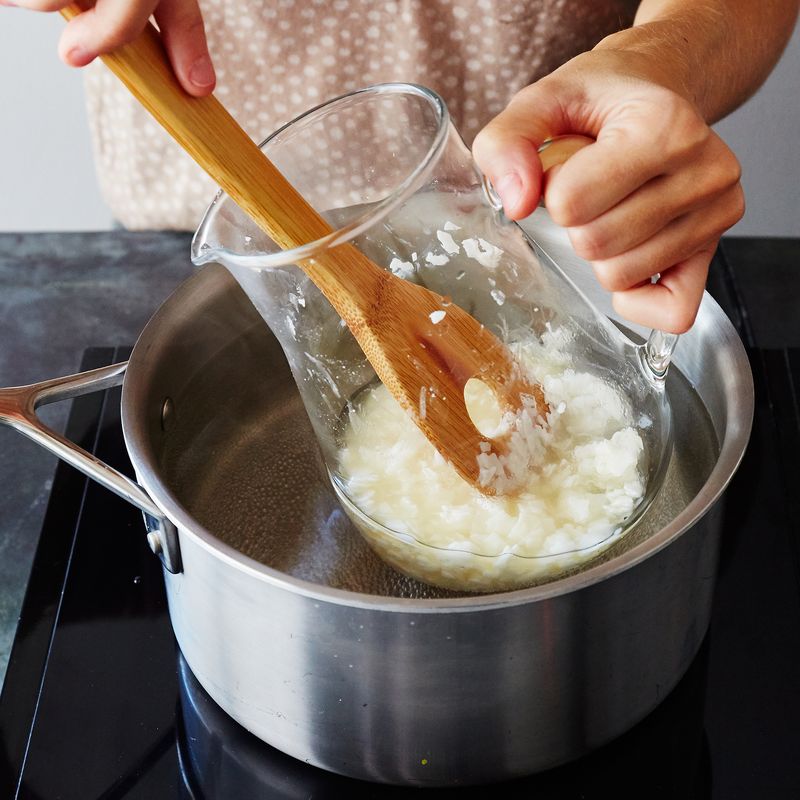 STEP 3: ADD

Use a thermometer to make sure the wax is at least 65°C before adding your chosen fragrance oil. You can use 1 bottle of fragrance oil per candle you make with this kit. Stir the wax well so that the fragrance is mixed with the wax.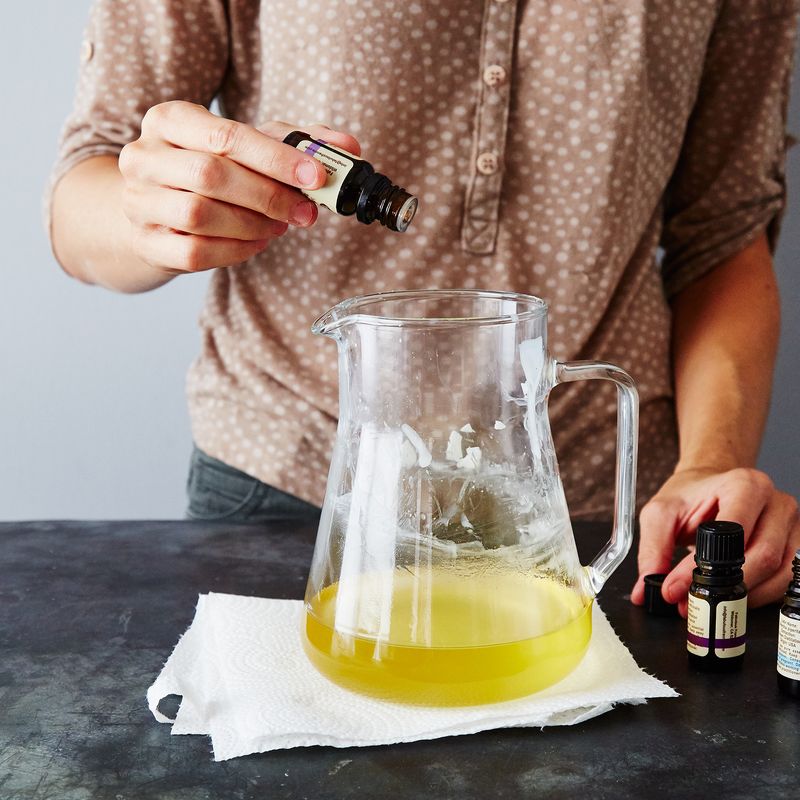 STEP 4: GIETING

Pour the wax at about 60-65 °C. Pour the wax carefully and slowly to avoid air bubbles. Make sure the wick is tight and straight using the wick centering aid. Allow the candle to set for several days. Finally, cut the wick of your candle to 1 cm above the candle.