Wooden candle wicks are an innovative alternative to traditional cotton wicks. Wooden candle wicks not only burn cleanly and spread fragrance excellently, they also make a subtle crackling sound. The soothing crackling sound of wooden wicks adds a whole new delight to your candles. Our wooden wicks are made of maple wood.
Customize wooden candle wicks
You can adjust the width of the wooden wick by cutting a thin strip along the edge to reduce the flame.
You can also double the wicks if the size of your container requires a wider wick.
Wooden candle wicks and wax
If the wick goes out while burning, the mixture is probably not suitable for the wick. You can reduce the amount of fragrance oil. You can also change the composition of the wax by increasing its viscosity. Adding a small amount of beeswax improves capillary action which improves the burn quality. The wick should always be trimmed so that it extends 5 mm or less above the wax before being lit for the first time.
Wooden candle wicks dimensions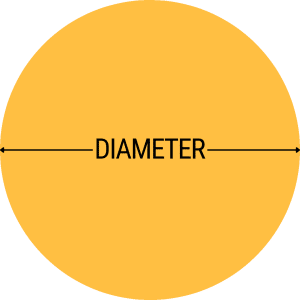 | | |
| --- | --- |
| Container/candle glass diameter | Dimensions wooden candle wick |
| 39 – 51 mm | Width: 13 mm, Length: 130 mm |
| 52 – 76 mm | Width: 15 mm, Length: 130 mm |
| 77 – 89 mm | Width: 19 mm, Length: 130 mm |
What wick type do you need?
Whether you use a mold or a container, you need to measure the diameter of your candle. As an example, if your candle is 50 mm in diameter wide, you will need a wooden candle wick 13 mm wide. If your candle diameter is larger than 89 mm, you can use a double wick in the same metal base.